The PTA (Parent Teacher Association) is a group of parents and staff that work together to enrich the learning environment on our campus. We help support many programs for our students and staff throughout the year. Our primary focus is the education and well-being of our students. We work year-round to build funds to maintain and enhance programs and activities for these children and staff.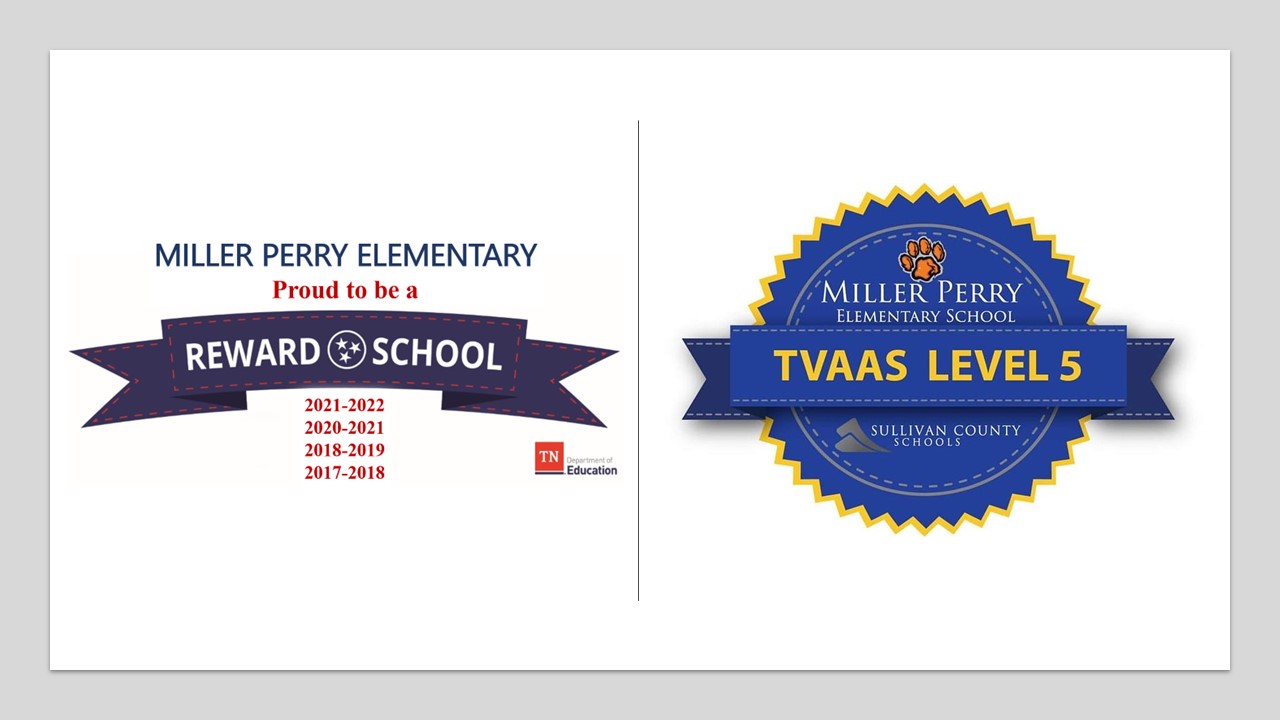 Tennessee Reward School

Miller Perry has been designated as a TN Reward School for the fourth year! We are so proud of our Bobcats! Being a Reward School means we are in the top 5% of schools for academic achievement and student growth statewide.

TVAAS Level 5

Miller Perry has also been awarded TVAAS Level 5 again for the fifth year. Level 5 is the highest distinction available based on Tennessee Value Added Assessment System scores. TVAAS measures student growth year over year, which means we were most effective and there is significant evidence the school and students had more growth than expected.